Case Studies
Our unique services provide high customization, market-materials,
rapid turnaround, legal compliance, and cost effectiveness.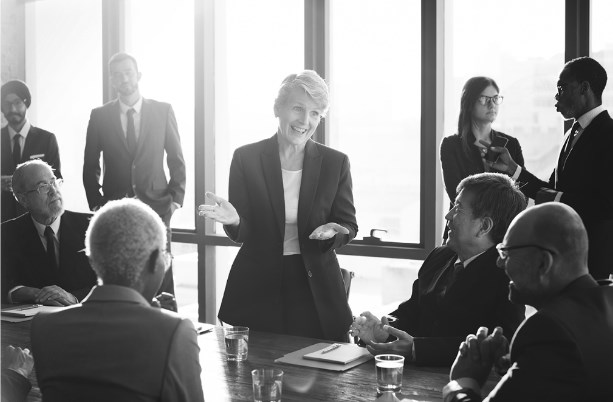 CASE STUDY - MEDICAL
DEVICE COMPANY
When a global biotechnology corporation wanted to optimize its print management and marketing systems, it turned to us. Corporate Graphics was able to completely revamp the company's event ordering framework and marketing collateral techniques while significantly decreasing costs.
Our work did more than eliminate existing inefficiencies. We also ensured the company reached ROI targets in a sustainable manner that persists today.
A Need For Change
This medical device company's marketing department demanded more from its online storefronts than its vendor's systems could provide. Not only did these implementations lack features, their design inefficiencies presented serious usage problems.
Sales reps couldn't requisition the customized marketing materials they needed when they were in the field, and this crippled their outreach efforts. By upgrading to our print management systems, the company streamlined its process.
Setting Clearer Goals
The system needed to facilitate online ordering, but it also had to let users add customized event data to each printed piece. For Corporate Graphics, the challenge lay in helping the firm dramatically personalize its marketing collateral and other communications while minimizing overhead and heightening ROI.
Employees needed the power to customize and order unique marketing materials with fleeting lead times and still be able to count on consistent fulfillment.
Our Solution
To satisfy this client's demands, we built a system specifically designed for their use. By leveraging our comprehensive technology platform, our team helped the firm:
CREATE

A scalable ordering platform that permits each individual user to define their own custom events and campaign parameters.

MANAGE

Orders with the help of a system administrator who oversees and approves all marketing events prior to implementation.

DELIVER

Comprehensive print automation back end that automatically connects new orders and campaign data with specific marketing events, assets, and materials.
Result
We granted the marketing department centralized real-time oversight without compromising individual users' abilities to place and manage orders. More stakeholders can make vital marketing decisions, yet the company's leadership retains full control over resource allocation.
Now, sales team members can create, print, and ship orders in as little as 24 hours. They can even change fine details without deviating from branding or compliance guidelines, so their marketing efficiency has reached new heights.
As waste from unused printed materials decreased due to improved administrator oversight, ROI skyrocketed. The firm faithfully serves its employee clients and realizes decreasing cost thanks to the CORGFX team's output, tracking, and delivery support.
Our fluid combination of print automation and traditional print management techniques helped this medical device company focus on its central mission with the support of a high-performance marketing framework. The Corporate Graphics methodology proved itself yet again, and as the firm continues to expand, so will our robust management solution.