Warehousing
Let Us Handle
The Back End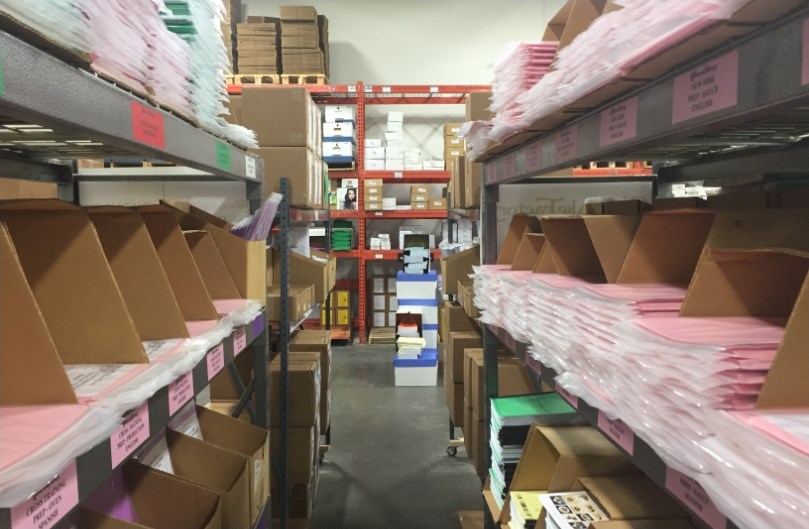 From printing to kitting and mail tracking, Corporate Graphics services are truly comprehensive. Our digital system enables you to take advantage of end-to-end creation and distribution founded on custom pick rules, efficient packing, mass importing of stock and skilled postal consultation.
Want to send select items to multiple stores or target specific geographic regions with certain inventory? From virtual assets to physical kits, we've got it covered. Need to ship directly from the warehouse according to specific kit definitions? Our integrated warehousing, returns management and merchandise campaign distribution systems ensure your literature and products reach audiences, partners and consumers correctly and on time.
Features of Corporate Graphics
Our technology delivers better quality in less time while minimizing costs.
Franchises or Offices
Mixture of Customer
Owned

Custom
Brand
Portals

Merchandise Campaign
Distribution or
Inventory

Ship From
Warehouse
Kit Definitions

Order
Approvals
Order Limits

Automated
Print
Campaigns